Dental Implants
Today's Most Effective and Natural-Looking Tooth Replacement Method
Anatomy of Dental Implants
A dental implant is similar to that of a natural tooth. The implant itself is a titanium screw that Dr. Currimbhoy places in your jaw. It acts as the root system for your new tooth, the crown that is fabricated and attached by your general dentist.
The tiny titanium implant has biocompatible qualities that cause it to permanently fuse with your jawbone, providing a solid attachment. Once the implant has had enough time to fully heal and integrate, we place an abutment, a post that connects your replacement tooth with the implant.
If you are missing all or most of your teeth, we provide several teeth replacement options, including bar attachment dentures and screw-retained dentures.
Comprehensive & Collaborative Treatment Planning
Dr. Currimbhoy and our team specialize in comprehensive planning and collaborative cases. We want you to receive the best care possible, so we work closely with partnering dentists who are experts in their field. In other words, we believe that effective treatment planning and care requires more than one specialist. Comprehensive dentistry means caring for everything related to your mouth, the aesthetics, the health, and the comfort. So, we coordinate with your dentist every step of the way, through diagnoses and treatment planning stages, to achieve your oral health goals effectively and efficiently.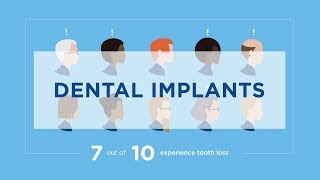 Partnering with Your Dentist
We believe that multi-disciplinary partnerships with referring dentists lead to superior outcomes and happier patients. By focusing exclusively on oral surgery and dental implant placement, with a deliberate focus on what we do best, we provide an expert performance every time. Likewise, we respect your dentists' expertise and work closely with them to ensure the final restoration that you receive for your implant is top quality.
Supporting Your Smile & Health Goals
We know that there are a variety of dental professionals who provide dental implant placement. But when you work with us, you not only receive expert care from specialists that spend the vast majority of their time performing oral surgery and placing implant teeth, but you also obtain comprehensive care that includes all aspects of your oral health and smile goals. We don't just place replacement teeth, but we plan long-term and help you consider options that might enhance and strengthen your teeth, jaw, and gums.
As your top implant surgeon in the North County area, we maintain high-quality standards while investing in the latest technology and state-of-the-art equipment to ensure comfortable, safe, and effective patient care.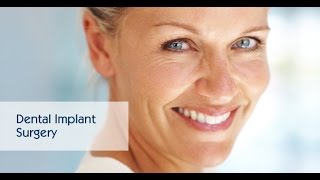 Are You Ready to Reclaim Confidence in Your Smile?
Contact us with any questions or to schedule an appointment!